GUDAURI SKI RESORT
TOUR TO GUDAURI
Hotels in Gudauri
Ski School (new)

The largest ski resort in Georgia, Gudauri, is located at an altitude of more than 2000 meters. It is considered the highest mountain resort in this region. Gudauri began to develop in the 70s of the last century. The resort continues to grow to this day, in each season they open new tracks and modify lifts. You can enjoy with well-developed infrastructure, the greatest difference in altitude, and unlimited possibilities for freeride, backcountry (ski touring).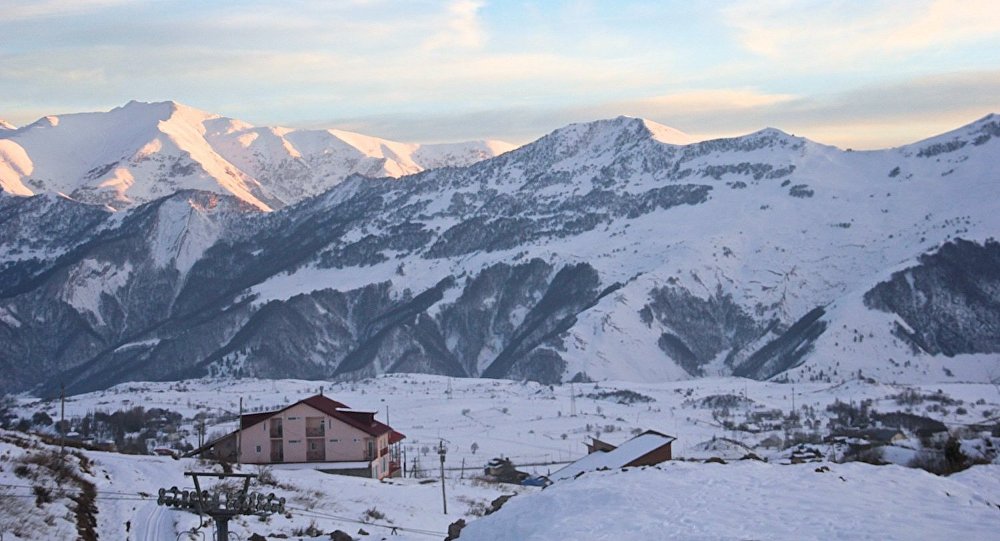 Gudauri is located north of Tbilisi near the famous highway - the Georgian Military Road. Many famous writers traveled along this path at one time, it is also the main trade artery connecting Georgia and Russia. The resort has routes of different difficulty levels, but it is better known for beautiful virgin fields and slopes for free rides and backcountry.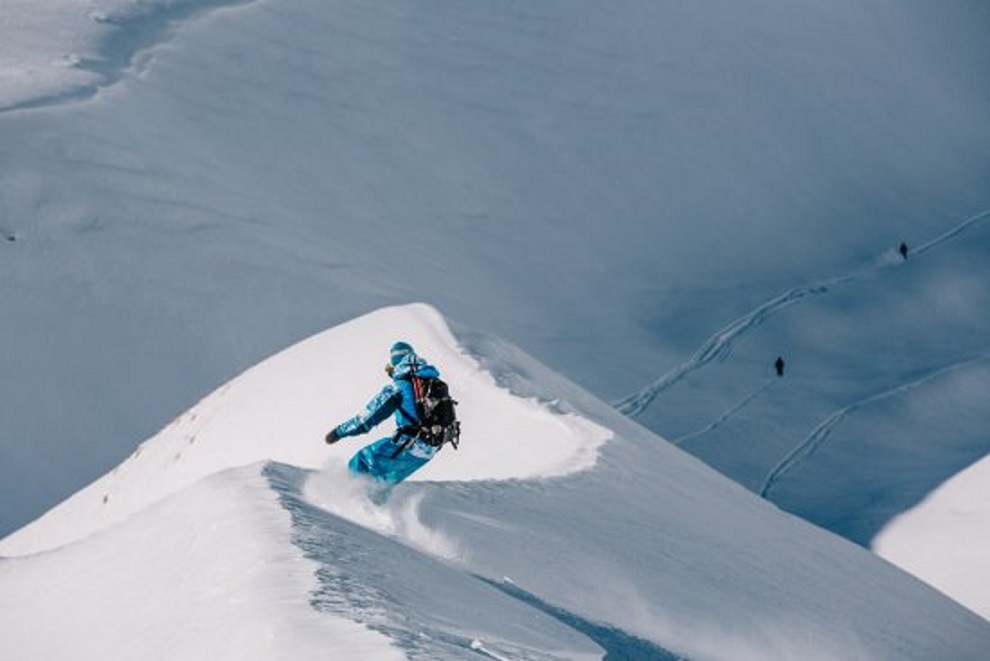 The main skating zone is the southern slopes of the Sazele and Kudebi peaks. The highest point of the resort - 3279 meters
Main characteristics:
Winter season: early December - mid-April
Operating hours of lifts: 10.00-17.00
Number of lifts: 11
Height difference: 1993 meters - 3276 meters (1283 meters)
Number of routes: 22
The total length of routes: 32.5 km
Blue/Green Tracks: 3.4 km
Red routes: 18.8 km
Black routes: 10.3 km
Certified (FIS) routes: yes
Night skating: yes
Climate
Gudauri is famous for warm and snowy winters. The main skating zone is located on the southern slopes, and therefore warm and almost windless weather remains here throughout the season. Bright winter sun can create hardcover on the tracks (when melting snow freezes at night). Avalanches are rare. Snow cover is quite stable and its height is on average about 1.5-1.7 meters. In winter, daytime temperatures rarely fall below -7S. The upper stage of lifts in the event of wind or heavy snowfall can be closed.
Slopes
In Gudauri, quite a lot of routes of different levels of difficulty have been laid. Basically, these are red and blue tracks, which are suitable for both experienced skiers and those who are just mastering this sport. Most tracks have quite standard relief, where steep sections alternate with gentle rollouts. However, they mainly go to Gudauri to ride on virgin lands. The feature of the relief - the absence of hidden stones and ridge, creates ideal conditions for freeriding. To master untouched snow cover, you can use the services of a helicopter or climb to the right point yourself. There are several schools that offer guides and instructors for freeriding.
Sadzeli (1, 2, 3): black and red routes at the top of the resort.
Kudebi (1, 2 3): red routes at the top of the resort
Tatra: several blue tracks ideal for beginner skiers
Soliko: several blue tracks ideal for beginner skiers
Sportuli: several blue tracks ideal for beginner skiers
Gudauri: several blue tracks ideal for beginner skiers
Pirveli: a green track that leads to New Gudauri. Illuminated at night on Fridays, Saturdays and Sundays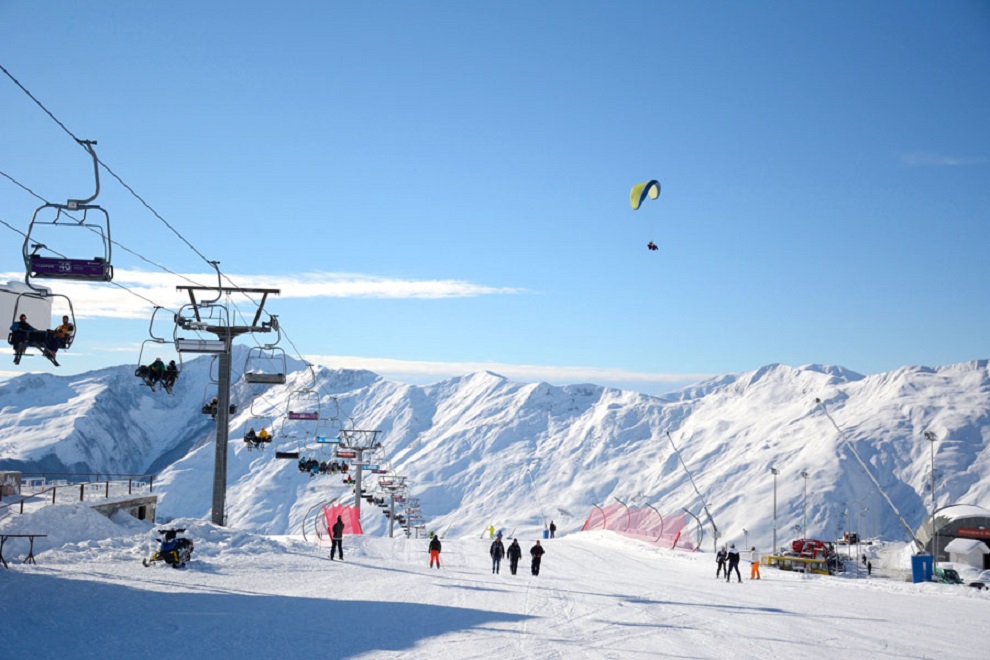 Active rest
Gudauri has something to offer to those who are not delighted with the conquest of the slopes. Several cross-country skiing tracks have been laid at the resort. Fluffy snow and spectacular views will make this walk truly unforgettable. Several schools have been opened in Gudauri, where they offer paragliding services. There is a track for skating on cheats.
Rest with children
In Gudauri there is a private kindergarten where young travelers can be left while parents ride. At the lower station of the lift are playgrounds. Several ski schools for children have been opened, where students from the age of 3 are accepted. Lifts for children under 6 years of age work free of charge. Older guys can try their hand at driving snowmobiles. The resort has hotels equipped with children's rooms and offers babysitting services.
Heli-Skiing
Helicopter skiing or heli-skiing is a type of backcountry skiing/free-riding which involves a helicopter to access remote areas and slopes of virgin powder snow. Chances are that you already know what heli-skiing is about, but for those who have never heard of it before, here is some information about this type of adventurous skiing: First of all, heli-skiing is an activity of downhill skiing/snowboarding which takes place in untouched snow, on remote mountainsides, away from the groomed slopes of a ski resort. What separates heli-skiing from other types of freeriding and backcountry skiing is that skiers and snowboarders are flown by helicopter to the top of these remote slopes. Using a helicopter allows the skier or snowboarder to quickly reach stunning heights and spectacular slopes otherwise difficult to access.
Heli-skiing in Gudauri is a truly unique experience: it combines the magical sensation of getting a bird's-eye view of the mountain world, and the thrill of gliding through powder snow, down pristine slopes may-be never skied before. This is why heli-skiing has become a popular thrill-seeking adventure, attracting more skiers and snowboarders every year, from first-timers to expert free-riders.
Apres ski
The resort has nightclubs, bars and restaurants. There are not a lot of them, but you can choose the right place for dinner. Some hotels offer accommodation with breakfast and dinner, for those who do not want to suffer from the search for a place for an evening meal. After a busy day, you can go to a Russian bath or SPA center. However, Gudauri's nightlife is not very rich in events..
Distance
Tbilisi: 120km
Kutaisi: 295 km
No comments
Leave a reply